Online Certificate Course on Statistical Modelling with R
All Data analysts, Researchers, Managers, Academics & PG Students are Welcome. This course is designed to develop Regression models using R which will be useful for many decision-making processes. The basic concept of theory, deriving inferences, and interpretation of results will be covered along with the hands-on session using R Studio.
Course Content:
Introduction to R
Simple/Multiple Linear Regression
Modeling with Categorical Predictor Variables & Interaction Terms
Model Selection Criteria
Model Diagnostics
Modeling Binary Outcomes
Hands-on Examples with R Software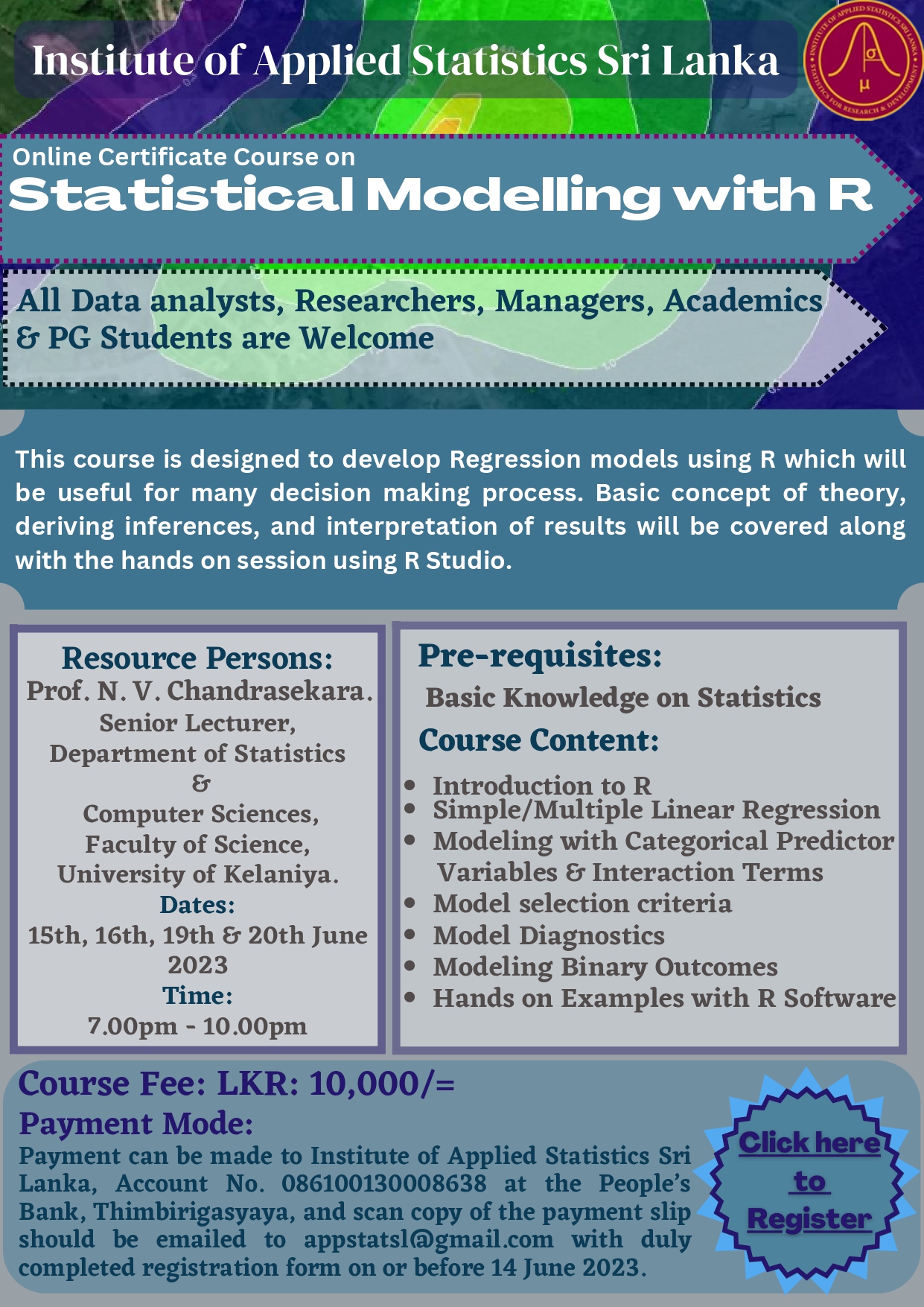 Payment Mode: Payment can be made to the Institute of Applied Statistics Sri Lanka, Account No. 086100130008638 at the People's Bank, Thimbirigasyaya, and scan copy of the payment slip should be emailed to ap[email protected] with a duly completed registration form on or before 14th June 2023.
LKR: 10,000/=
Dr.Vasana Chandrasekara. Senior Lecturer, Department of Statistics & Computer Sciences, Faculty of Science, University of Kelaniya.