Certificate Course On Tableau For Business Analytics Via Zoom
Tableau is a Data Visualisation tool that is widely used for Business Intelligence but is not limited to it. It helps create interactive graphs and charts in the form of dashboards and worksheets to gain business insights.
Day 01:
Getting Started with Tableau
Connecting data in Tableau
Creating Charts in Tableau
Day 02:
Making Charts Standout
Filters, Groups, Sets
Dashboards in Tableau
Day 03:
Calculated Fields and Parameters
Table Calculations and Level of Detail Expressions
Stories and Animation
Day 04:
Case Study Data preparation in Tableau and Tableau Prep
Career paths and opportunities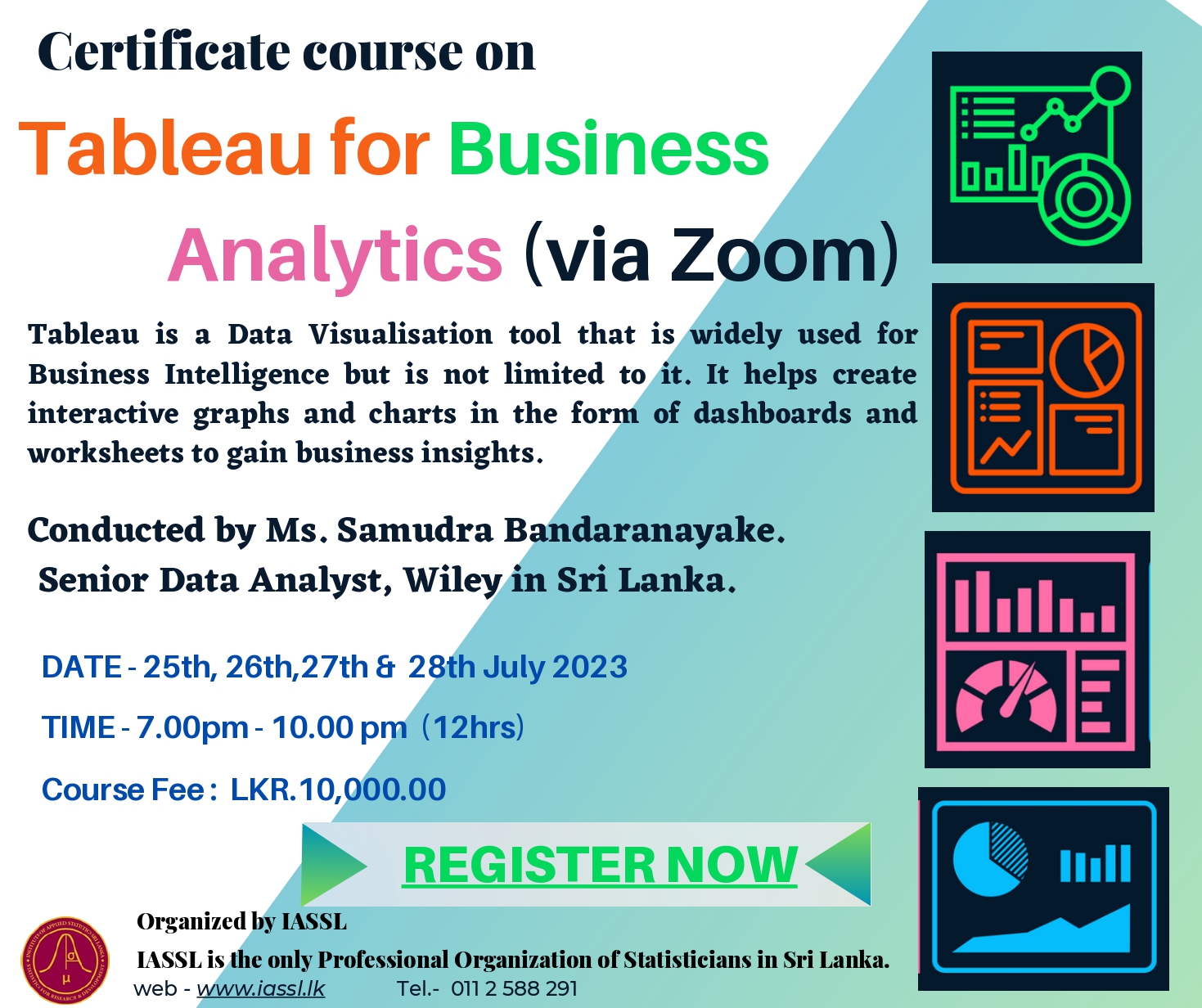 Course Fee: 10,000 LKR
Payment mode: Payments can be made online in favor of the Institute of Applied Statistics, Sri Lanka or by remitting the course fee to the People's Bank Account No. 086100130008638 at the Thimbirigasyaya Branch and attach the slip in the application or email to [email protected] on or before 24th July 2023.
LKR10,000.00
Conducted by Ms. Samudra Bandaranayake. Senior Data Analyst, Wiley in Sri Lanka.