Certificate Course on R Essential Training in Learning R
Each session will include hands-on exercises and practical examples to reinforce your learning. The emphasis will be on learning the fundamentals of R, enabling you to complete numerous data manipulation and visualization tasks easily. Remember, practice is crucial for mastering R!
Key Learning Objectives:
Understand the basic principles of the R programming language.
Learn to work with RStudio, an integrated development environment for R.
Gain proficiency in R data types, variables, and basic arithmetic operations.
Learn data manipulation techniques, including subsetting and filtering.
Explore data visualization capabilities in R.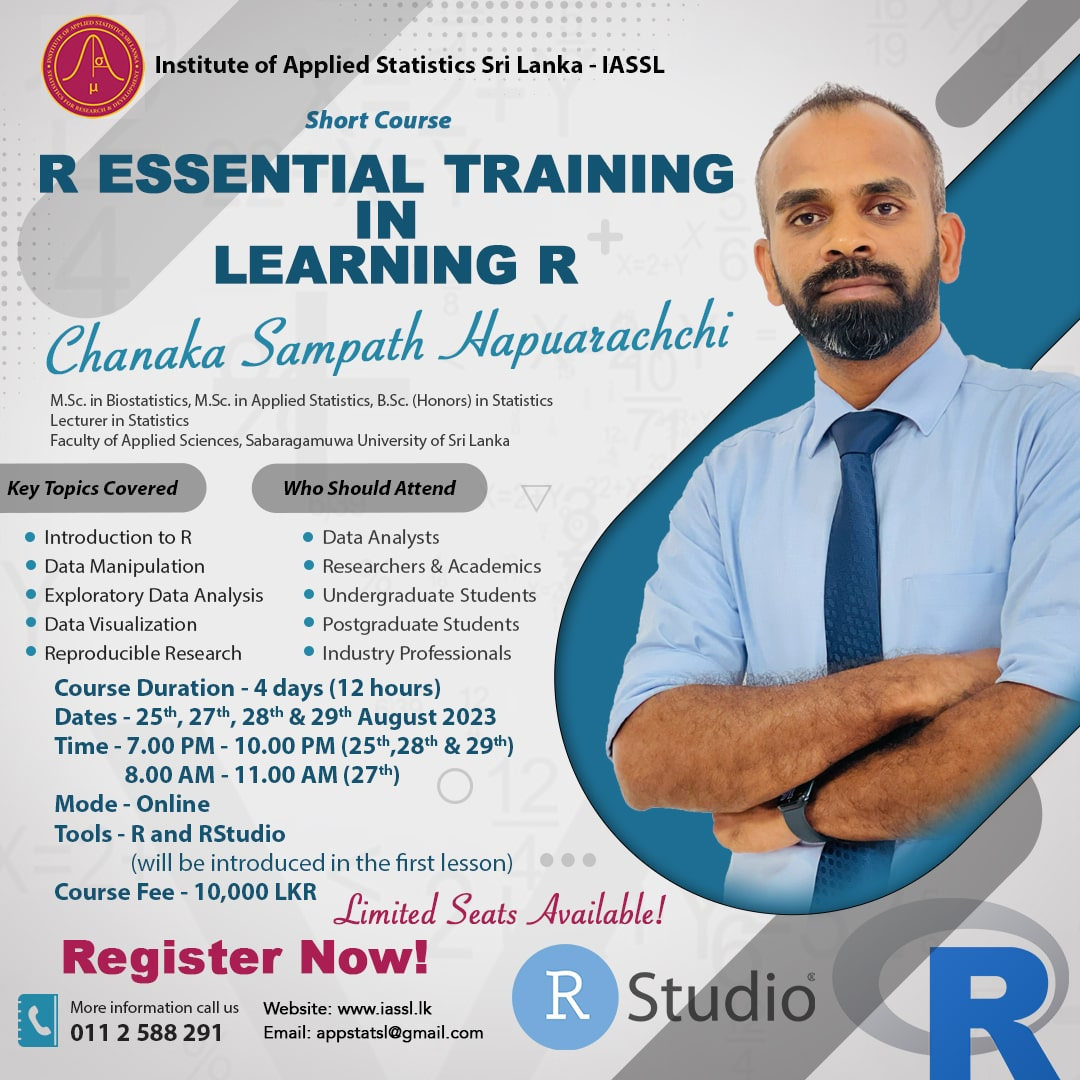 Payment can be made to Institute of Applied Statistics Sri Lanka, Account No: 086100130008638 at the People's Bank, Thimbirigasyaya, and scan copy of the payment slip should be emailed to [email protected] on or before 24th August 2023.
LKR. 10,000.00
Mr. Sampath Hapuarachchi. Lecturer in Statistics, Faculty of Applied Sciences, Sabaragamuwa University of Sri Lanka.