Online Certificate course Basic Statistics for Managers and Researchers
This Course provides the participants with broad conceptual understanding of data analysis and interpretation.
Key ideas in statistics
Main probability distributions
Descriptive statistics
Selection and use of statistical techniques for exploring data (t- tests, One way and Two-way ANOVA, Regression analysis, Categorical and non-parametric techniques)
Data Analysis using statistical software
Interpretation of results in the context of real-life problems.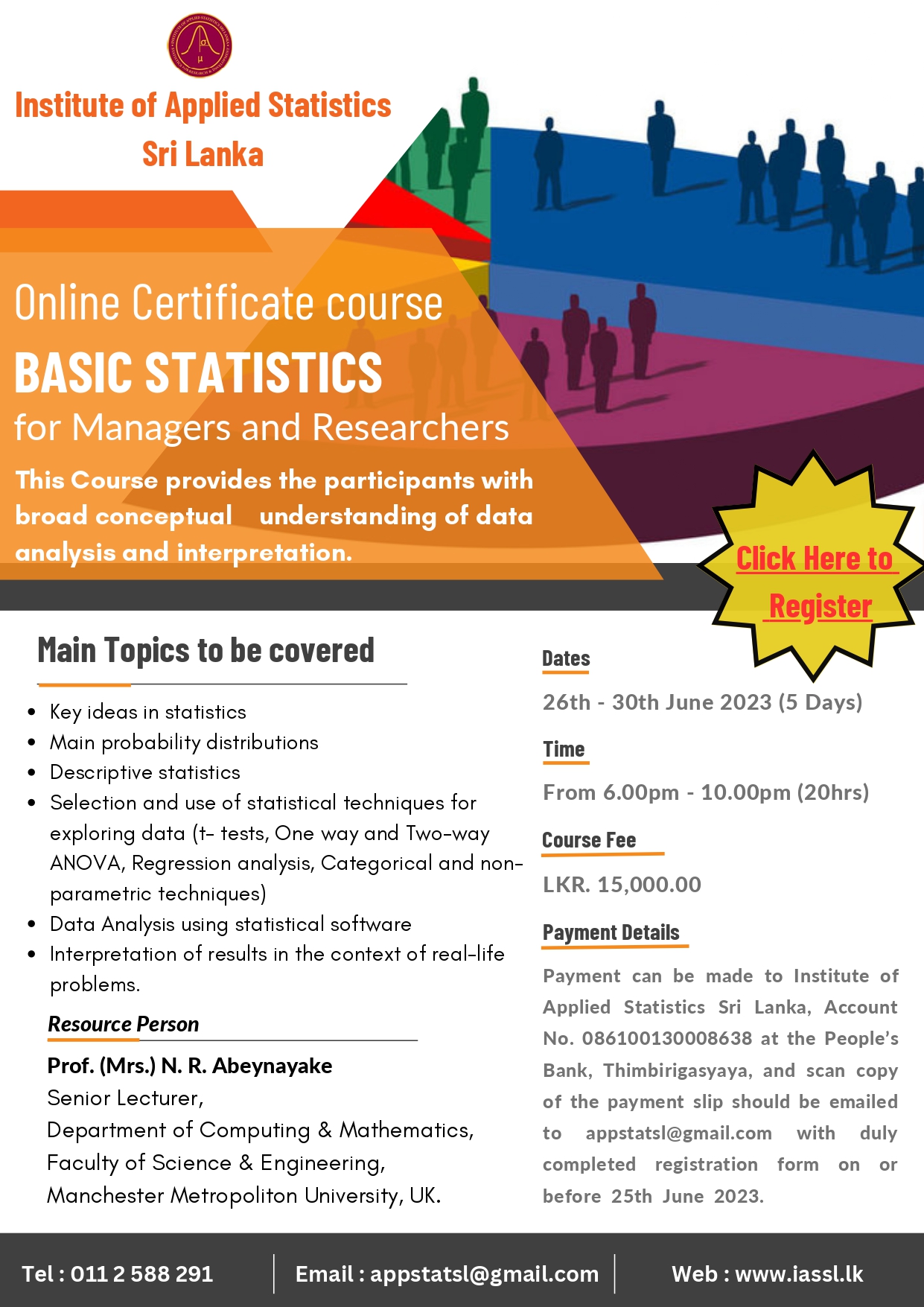 Payment can be made to Institute of Applied Statistics Sri Lanka, Account No. 086100130008638 at the People's Bank, Thimbirigasyaya, and scan copy of the payment slip should be emailed to [email protected] with duly completed registration form on or before 25th June 2023.
LKR. 15,000.00
Prof. (Mrs.) N. R. Abeynayake Senior Lecturer, Department of Computing & Mathematics, Faculty of Science & Engineering, Manchester Metropolitan University, UK.